Main content starts here, tab to start navigating
Slide 1 of 2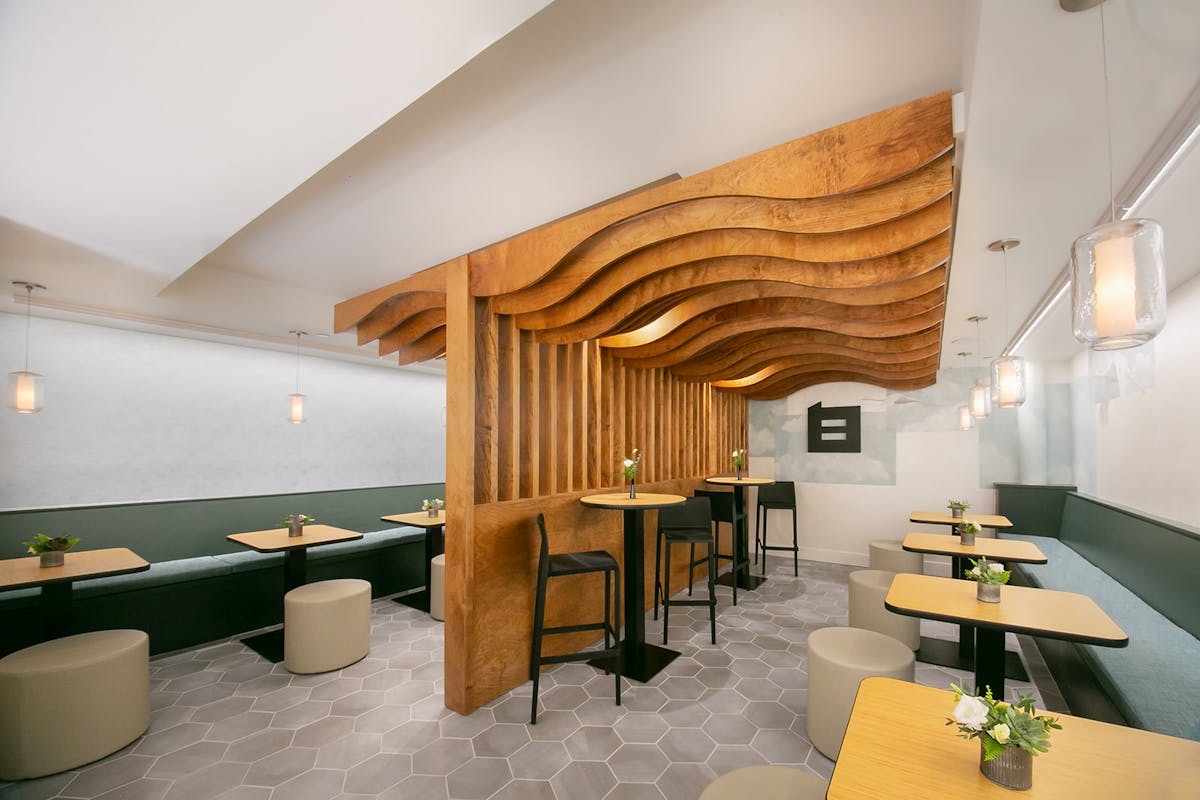 Slide 2 of 2
Nestled in the heart of Baltimore's Harbor East neighborhood at 1010 Aliceanna St. (corner of Central Ave and Aliceanna St.), Bambao offers a unique Asian Fusion food and drink experience in a fast-casual atmosphere.
Our steamed bun sandwiches (bao), signature Chinese rice bowls and bubble teas bring a burst of flavor to this side of the Inner Harbor just west of Fells Point and right across the bridge from Harbor Point. We invite guests to enjoy our upstairs seating area – a hidden gem offering a peaceful refuge to the vibrant and exciting pace of Baltimore's premier Harbor East community. Thrillist.com agreed... "the bright and modern space is serene, especially if you can hide away on the peaceful second floor, allowing yourself to forget about the hustle of the city just down below."
Our menu includes a mouthwatering sambal honey fried chicken, enjoyed on either a steamed bun or in a rice bowl, plus traditional Chinese favorites such as Kung Pao Chicken. We offer several items that are vegetarian, vegan and gluten-free. Using high-quality ingredients from many locally-sourced partners, such as fresh thai basil grown and harvested by Karma Farms just a couple of blocks away in Harbor Point, each dish is lovingly and thoughtfully prepared.
And don't forget to try our authentic bubble teas and new line-up of Boozy Bubble Teas! Where else in Baltimore can you enjoy a Bourbon Milk Tea, Raven's Rum (Taro milk tea with Captain James Spiced Rum and boba) or a Coconut Crane (Coconut Ginger Milk Tea with Bicardi Rum, Pineapple and boba).
In addition to serving great Asian Fusion and Chinese food, our mission is to offer our guests a taste and sense of zen. Whether visiting us to enjoy a flavorful bulgolgi beef sandwich, a fresh buddha bowl or a classic milk tea, we are dedicated to serving our guests kindness with each meal.
Welcome to a mindful dining experience. Welcome to Bambao!